Category ArchiveVol2 Updates
Events &Vol2 Updates 03 Jul 2013 12:35 am by David !
We are TWO WEEKS away from the release of THIS IS HOW YOU DIE!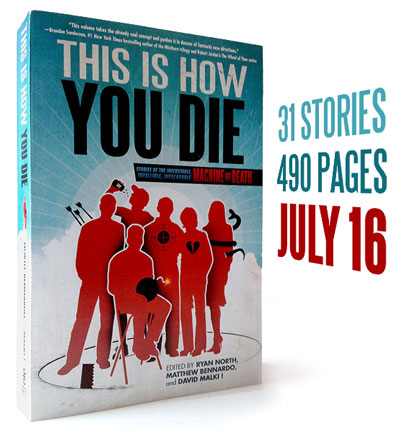 Real quick — did you know — if you pre-order the book via Amazon, it will arrive ON the day of its release? Obviously we want everyone to support their local mom and pop bookstores (and other fine retailers), but if Amazon is your preferred method of bookbuying, just know there will be no lag time getting the book into your hands. Technology and the postal service will WORK TOGETHER to make you happy.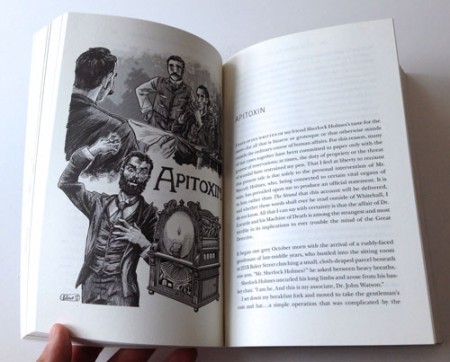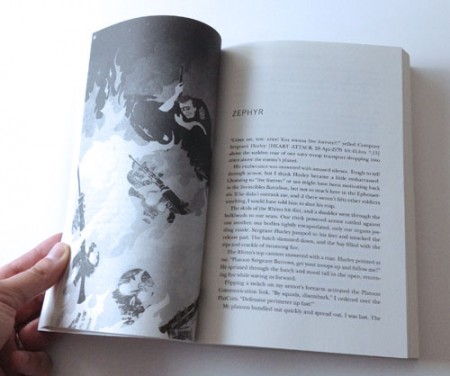 SO PRETTY.
Now onto some fun stuff!
TIHYD x 826LA COMEDY NIGHT!
A few weeks ago we had a sort of "pre-release party" for the new book here in Los Angeles at 826LA. It was a festive night with comedy, friends, a giant check, and a lot of Mexican beer — we edited together the highlights for you to check out below:
SAN DIEGO COMIC-CON!
Are you going to Comic-Con?! Come see us! THIS IS HOW YOU DIE will have its official premiere at the show, and Ryan and David will be doing an official signing at the Hachette booth (#1116) on Friday July 19th from 11-12.
We'll both be stationed at the TopatoCo booth (#1229) any other time during the convention as well. But here's what's extra rad — so many of the artists who contributed to this book will also be there, we'll be handing out cool postcards with everyone's whereabouts so you can have your own signature scavenger hunt!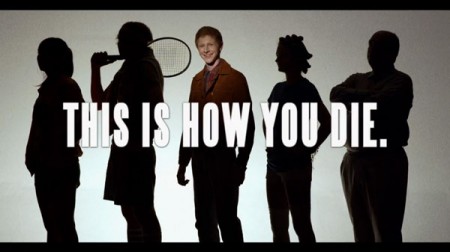 THIS IS HOW YOU DIE SHORT FILM!
Heads up — on THIS MONDAY, July 8th, we are premiering a hilarious and macabre short film on the aptly-titled website Funny Or Die.
It was directed by our friend Michael Mohan, who you might have heard of from a film called SAVE THE DATE, which was co-written & featured artwork by MOD Vol.1 illustrator Jeffrey Brown. We really put a lot of energy into making it great, and are excited to share it with you next week! In the meanwhile, here's a few stills to WHET YOUR APPETITE: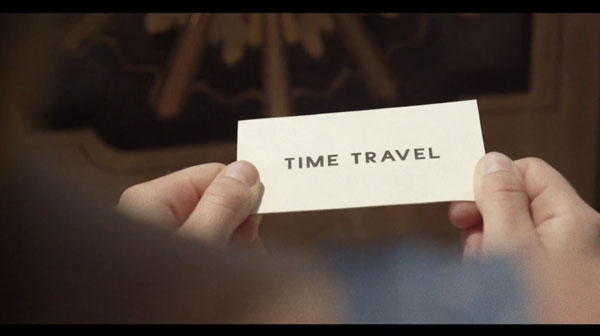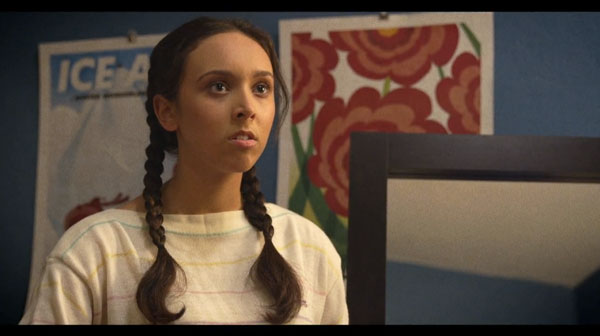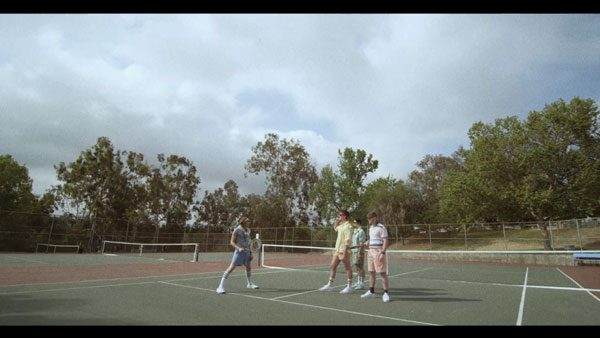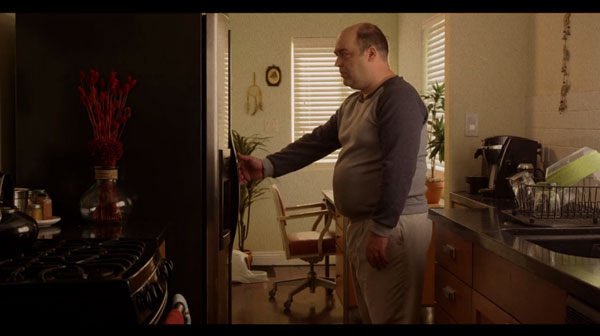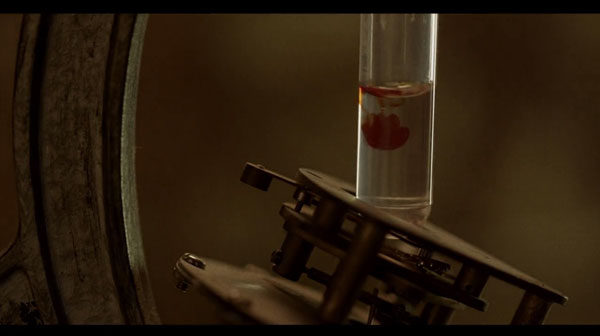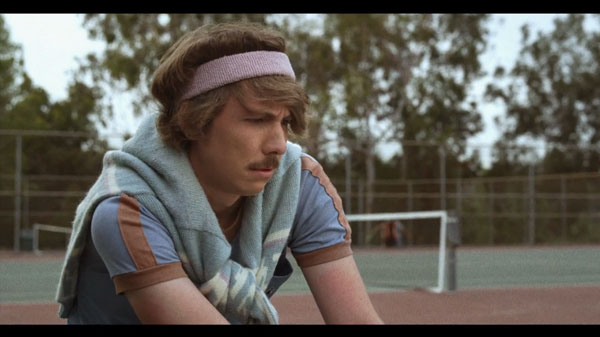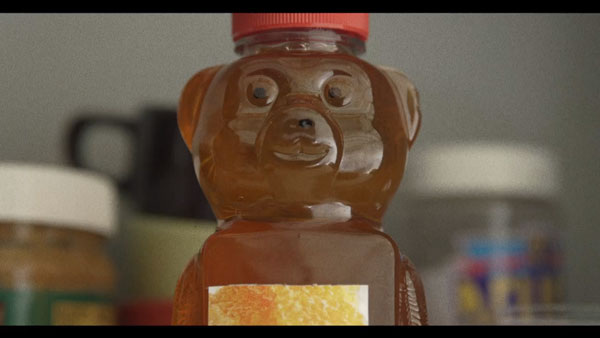 TWO MORE WEEKS! TWO MORE WEEKS! TWO MORE WEEKS! TWO MORE WEEKS! (did you pre-order the book yet)! TWO MORE WEEKS! TWO MORE WEEKS! TWO MORE WEEKS!
Events &Vol2 Updates 22 May 2013 01:41 am by David !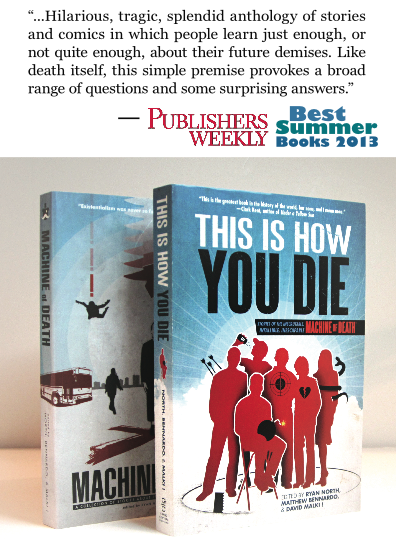 Oh man — This is How You Die (our upcoming Machine of Death sequel) was just named one of Publishers Weekly's Best Summer Books 2013! Hooray!!
It is now less than TWO MONTHS until the book is released. It'll be hitting bookstores across the U.S. and Canada on July 16, and to get it the very day it's released, you can now pre-order it on Amazon or the retailer of your choice.
But before that, we're throwing another party! On Sunday, June 2, you're invited to the This is How You Die x 826LA Comedy Night, featuring:
• MOD-themed improv comedy from iO West's The Lusty Horde!
From moment one of their opening chant, The Lusty Horde evoke the soul of sci-fi fantasy films once confined to late night television and the straight-to-VHS bin. Through the mysterious powers of the Horde, these long-lost worlds are released to wreak havoc in a fully improvised rampage of droids, ice beasts, and all manner of witches, warlocks, and witchlocks. Sound the Horn of Balfor, release the Drakon, and make calm the Robeasts. So sayeth the Elders. So sayeth the Lusty Horde.
• Machine of Death Draw & Guess with celebrity cartoonists Kevin McShane & Keith Knight!
• Music from Zach Sherwin, AKA MC Mr Napkins!
Zach Sherwin is a comedian and rapper based in Los Angeles. His music videos have been viewed millions of time online, his album is available on Comedy Central Records, and he has appeared on MTV, E!, and VH1, as well as at the prestigious Just For Laughs Comedy Festival in Montreal. He is also a staff writer for the blockbuster web series "Epic Rap Battles of History," which has racked up well over a billion views, and he frequently performs in the videos, having portrayed such characters as Albert Einstein, Sherlock Holmes, and Doc Brown.
• A demo of the upcoming MOD card game!
• All hosted by our pal Jordan Morris!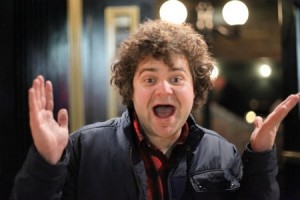 Why are we doing a pre-launch party when our book won't even be out yet?
Two reasons:
• MaxFunCon is that weekend, and if you're going to that, we'd love to have you at our show too! (Ours is the evening after MaxFunCon ends.)
• This is a benefit show for our good friends at 826LA! We'll be holding it at their Mar Vista Time Travel Mart, and all proceeds will go to support their nonprofit writing & tutoring center for kids. We'll also be making a formal presentation of a comically oversized $11,000 check as part of our Kickstarter partnership, and we'll have a door prize/raffle for some cool MOD and Time Travel Mart prizes too!
IN SUMMARY
WHEN: Sunday, June 2, starting at 8pm.
WHERE: Mar Vista Time Travel Mart, 12515 Venice Blvd, Los Angeles 90066. Ample street parking.
HOW MUCH: $10 at the door; includes a raffle ticket and free bonus MOD game cards. Also a death prediction test, if you want it!
THERE WILL ALSO BE: Drinks, merch, and additional raffle tickets for sale.
•• FACEBOOK INVITE for RSVP PURPOSES ••
All proceeds from the show will benefit 826LA. Hope to see you there!
Events &Games &Vol2 Updates 19 Mar 2013 02:45 am by David !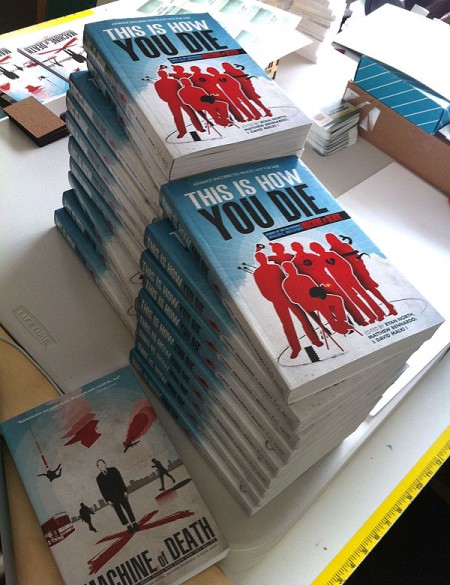 Today is the LAST DAY for our card game Kickstarter! To say it has done well is to make an absurd understatement. This game has now done, in pure power points (defined as revenue per unit over time), better than anything else we have ever done. And it's not even over yet! You can still pledge today and get a boatload of free bonus goodies.
Yes. We will bring AN ACTUAL BOAT TO YOU. Full of bonus goodies. Including the new Machine of Death Artbook — a book filled with all the art from both books, including statements from the contributors! Free to all backers in digital form, and free in physical form to all backers over $35. We were kidding about the boat but not about this book. It's gonna be pretty great!
But perhaps you have already pledged — or have already decided that it isn't for you! Fine. Here are a few OTHER ANNOUNCEMENTS that may be of interest.
More preview stories.
Thanks to the generosity of backers, we have released four more free preview stories from This is How You Die! (The first four previews are linked in this post.) Here are stories FIVE through EIGHT:
Preview story #5 — "TETRAPOD", by Rebecca Black
Preview story #6 — "LAZARUS REACTOR FISSION SEQUENCE", by Tom Francis
Preview story #7 — "BLUE FEVER", by Ada Hoffmann
Preview story #8 — "SCREAMING, CRYING, ALONE, AND AFRAID", by Daliso Chaponda
Read them! Enjoy them! Share them! Print them out and wallpaper your room. It's your day.
Save the date!
On SUNDAY, JUNE 2, we will be throwing a party (in the tradition of our Talent Show and Variety Show) at 826LA's Mar Vista Time Travel Mart in West Los Angeles! 826LA is a nonprofit writing & tutoring center for kids in elementary, middle, and high school, primarily serving underprivileged communities. Since MOD wouldn't be here without writers, we want to give back in a small way and hold a benefit event for the 826LA programs — all of which are free for the kids involved, and which rely on donations.
More information about this event will be forthcoming! In the meantime, if you're in the Los Angeles area, SAVE THE DATE for JUNE 2.
And check out our Kickstarter on its last day! If you're bored, read all the updates. They're pretty interesting.
Thanks to those of you who've pledged! We're very excited about the game and hope you are too!!
Podcast Episodes &Vol2 Updates 12 Feb 2013 03:36 am by David !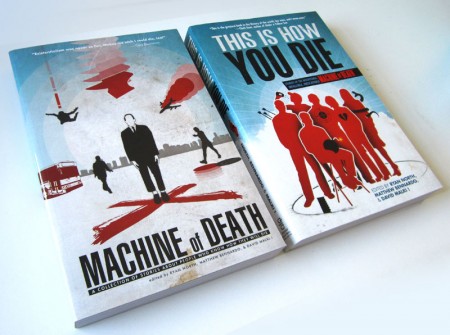 The time is drawing near for This is How You Die! We just returned the copy edited manuscript, and we're having marketing conversations with the folks at Grand Central. I'm really excited for some of the stuff we have planned — if there's anything MOD stands for, it's doing cool stuff for the sake of it and hopefully we'll get a chance to do some really cool stuff in service of this book.
In the fall of 2011, we held our Super-Stupendous Magic & Variety Show in Hollywood. At the close of the program, our friend and colleague Kris Straub chatted with me and Ryan about the process of choosing the stories for the book, as well as what we're looking forward to. Here it is for your listening pleasure, and it'll be on our podcast feed as well.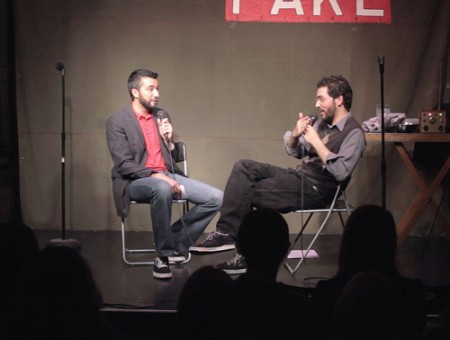 Kris Straub interviews Ryan North & David Malki ! (25 min)
Download the MP3 • Subscribe on iTunes
Direct podcast feed: http://feeds.feedburner.com/machineofpodcast
Kris and I are also working together on something else — he and I have been designing an official, super-fancy Machine of Death card game. Here we are at a special shoot we just did for a promo video: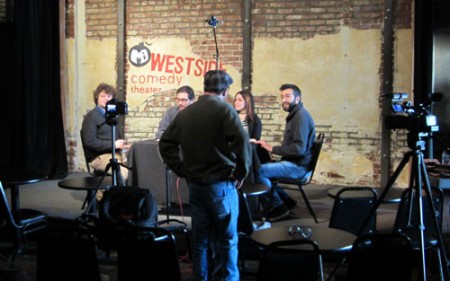 I'm really excited for the game — we've been working for months on making it super fun to play and neat to look at. A feast for every sense. Our pals Nika Harper (of podcast narration fame) and Jordan Morris (of Jordan Jesse GO) helped us shoot the promo video; both very funny people experiencing this incarnation of the game for the very first time, and they either really enjoyed it or lied to me very convincingly!
The game will be going up on Kickstarter this week. Kris designed dozens of original cards for the game, and we're hoping to make it a very pretty package. More information on this to come, once it's available for pledging! UPDATE: IT'S LIVE!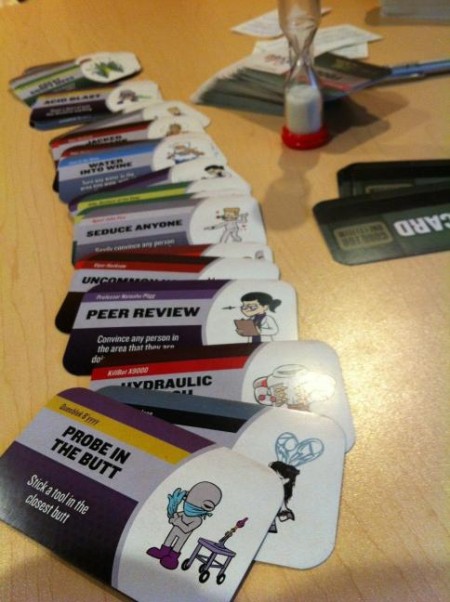 Vol2 Updates 21 Sep 2012 02:41 pm by David !
Whenever I sit down to start writing about everything that's happened in the last few months, I get overwhelmed. I don't know where to begin.
So here's a list.
The sequel to Machine of Death will be released in July 2013, premiering at Comic-Con in San Diego. It will be published by Grand Central Publishing.
It will be called This is How You Die: Stories of the Inscrutable, Infallible, Inescapable Machine of Death. Here's the cover (with a temporary blurb):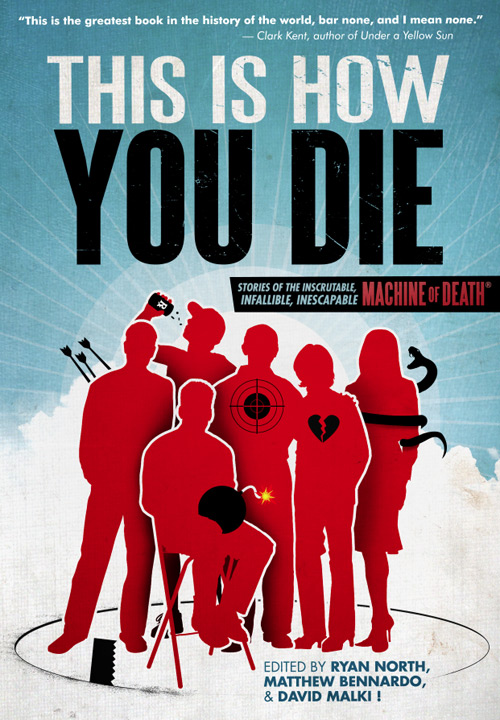 The cover was designed, once again, by Justin Van Genderen. The book will feature illustrations from a ton of artists including (besides those already mentioned): Nick Abadzis, Graham Annable, Sam Bosma, Trudy Cooper, Mike Dawson, Aaron Diaz, Alexandra Douglass, Meredith Gran, Dustin Harbin, Tyson Hesse, Braden Lamb, Les McClaine, Carla Speed McNeil, Carly Monardo, Danica Nogorodoff, Emily Partridge, Mike Peterson aka Halcyon Snow, Ramón Pérez, Greg Ruth, Chris Schweizer, and Dana Wulfekotte.
The Task Before Us
You'll notice that up above, I called this book "the sequel to Machine of Death." I didn't say "the second book in the Machine of Death series." Lots of people are assuming that we'll just go forward and do a third book, a fourth book, etc etc. We'd love to! But we are taking this one measured step at a time. There will only ever be a third book if this second one does well.
And so, while we'd love for the book to be out now, Grand Central Publishing has asked for the necessary time to run the book through all the standard book press channels and publicity & marketing opportunities. We want to give this book — and the work of all these amazing authors and illustrators — the absolute biggest rocket-boost possible so we can send this whole project into the friggin stratosphere. And you can help too!
Our goal, between now and July, is to get as many people as possible excited about the Machine of Death idea, and reading the first book — so the second one will explode like crazy.
Here are a few things we've done to help make that a reality: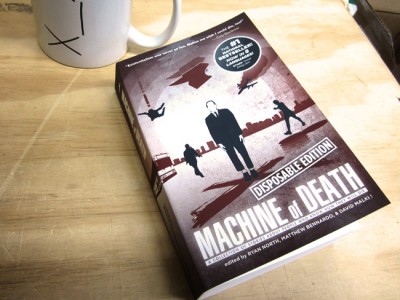 This is our new "Disposable Edition" of the first book. Quite simply, it's the cheapest possible version of MOD in print. We tried to make the barrier to entry for this thing as low as possible. On the fence about buying it? Got a friend that you need to get a gift for? Want to spike your coffee shop's free-books pile? Want to keep a copy on-hand to give away to someone about to take a long train ride? The MOD Disposable Edition is the answer.
We've even included a super-discounted bulk option for book clubs, classes, weird parties, etc. (Oh, and the regular trade edition is now cheaper as well.)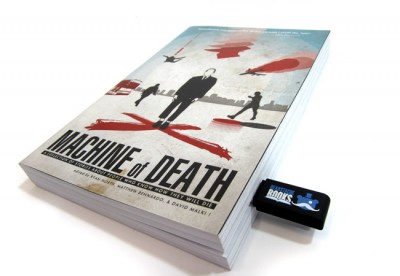 We've also put our ebooks — all flavors, all DRM-free — on a thumb drive. Again, handy for gift-giving, or maybe you just want a Bearstache Books thumb drive? You can also grab a print edition (regular or disposable) with the thumb drive at a deeper discount.
Oh, and we threw on the thumb drive for free our entire podcast series — all the stories, read by either their authors or our charismatic friends. And some performances from our Talent Show & Magic Show. So you're basically getting an audiobook for free as well!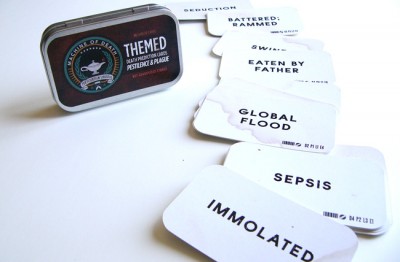 We've added two new varieties to the Death Prediction Card Sets — "Set C" and "Pestilence & Plague" — and hidden fan-created custom cards in random tins (of all 6 sets). If you find a custom card, you win a prize!
And in addition to the games we've already created for the cards, I've been working with some secret friends on a bigger, more elaborate tabletop-style MOD card game. It's still in development, but all the existing card sets will be backwards-compatible with it…so in essence you're buying expansion packs before the game even exists yet. Look at you! So smart, so savvy!!
Finally: this shirt is on clearance right now at TopatoCo for $12, and then after Sunday it disappears forever. UPDATE: It's gone!
YOU KNOW WHAT TO DO
And of course
Our first book is still available as a 100% free PDF. Share it, send it to your friends, print it out and wallpaper a hallway with it. So many people have come up to us at cons and thanked us for making it freely available, many of whom would never have discovered it any other way. It's still there and it's still yours to share. Thank you so much for making all this possible!
We…
I don't want to be mushy about this but we love you