Events 17 Oct 2011 03:44 am by David !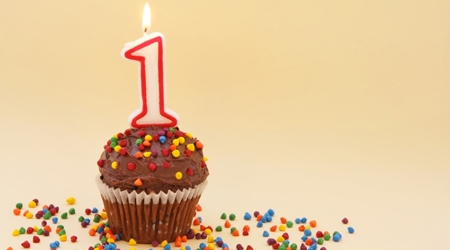 Can you believe it's been almost a year already?
Nearly six months ago, we held the Machine of Death Half-Birthday Party and Talent Show in Hollywood. We were delighted by the packed house — folks came from all over town to watch comedy, sing songs, deliver monologues, play games, listen to Jesse Thorn read Jeffrey Wells' story, and hear us announce that submissions were open for Volume 2.
It was a ton of fun! And person after person came up to me afterward, excited and feeling inspired and creative and ready to take that feeling with them into their own lives. That's great! That, of course, was the entire point!
Now we're going to do it again.
Not a talent show, not the same exact thing — something different, something amazing.
Please save the date for the…
Super-Stupendous Machine of Death Magic & Variety Show!
Once again, we'll be at The Fake Gallery in Hollywood, starting at 8pm, and streamed live online. The show will feature many things, some of which are still under development…but I can announce that there will be:
• A spectacular Machine of Death performance by master magician Pop Haydn!
• A sit-down talk-em-up conversation with Ryan (via Skype) and David, hosted by the incomparable Kris Straub!
• Games and such!
• Our birthday gift to you: We'll have a special Volume-2-related giveaway for all attendees that you will not want to miss!
• And once again, admission will be free!
It's gonna be great. How great? I'll leave you with this video of Pop Haydn, whom I had the pleasure of meeting earlier this year at a convention and who absolutely charmed me in every way. As soon as I met him, I thought "I gotta put on a magic show, just to have the pleasure of working with him." So by gum, that's what I'm doing — and I'm bringing my friends along too. (That's you!)
NOTE: We previously announced an October 26 date for the show, but it's now confirmed for November 17. We hope to see you there!