Events 28 Feb 2011 06:38 pm by David !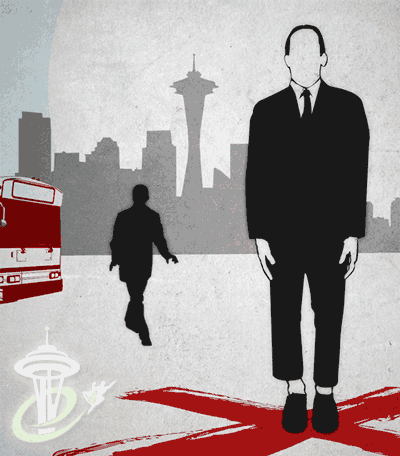 This weekend, the Emerald City Comicon in Seattle welcomes several Machine of Death contributors! Artists KC Green and Aaron Diaz, as well as author and co-editor David Malki !, will be at TopatoCo booth 202 all weekend. Also spread around the show will be artists Danielle Corsetto, Kris Straub, and Scott Campbell. UPDATE: And Dylan Meconis! DOUBLE UPDATE:: And Karl Kesel, Cameron Stewart, Dean Trippe, and Matt Haley!! They will sign your books! They are contractually obligated to.
Special guest! "MISCARRIAGE" author James L. Sutter will also be in attendance on Sunday, March 6th, signing books from 1-2 PM at the TopatoCo booth! Don't miss this rare chance to fill out your MoD Contributor Signature Checklist — or at least make some progress towards ULTIMATE COMPLETION.*
Bring your own copies of MoD to be signed, or we'll also have a limited number available for purchase directly from us with free smiles included (while supplies last). See you this weekend!
* First person to have their copy signed by every single contributor gets an AMAZING prize.