Reader Mail 02 Jun 2011 01:40 pm by Robynne
Hello! Robynne again, with some more examples of death prediction requests we've received here at MoD HQ. These are some simpler ones, that don't require as much in the way of commentary.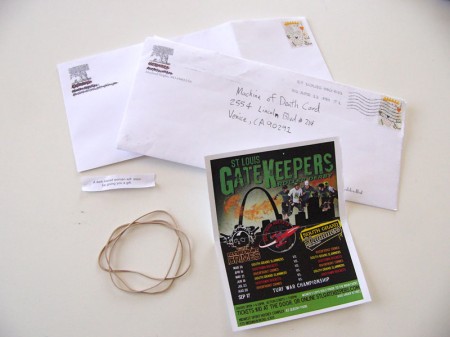 This person sent in three rubber bands, a fortune-cookie fortune ("A dark haired woman will soon be giving you a gift." Hey, I'm dark-haired!), and a flyer for what I can only assume is the greatest roller derby league in the whole of St. Louis.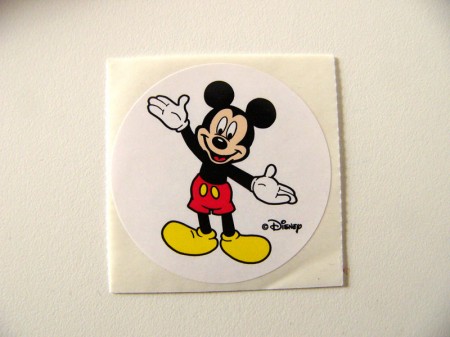 This is a Mickey Mouse sticker.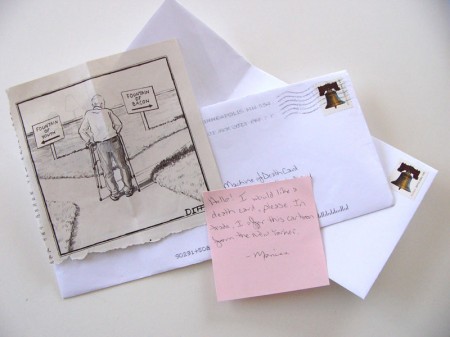 Hello! I would like a death card, please. In return, I offer this cartoon from the New Yorker.

– Monica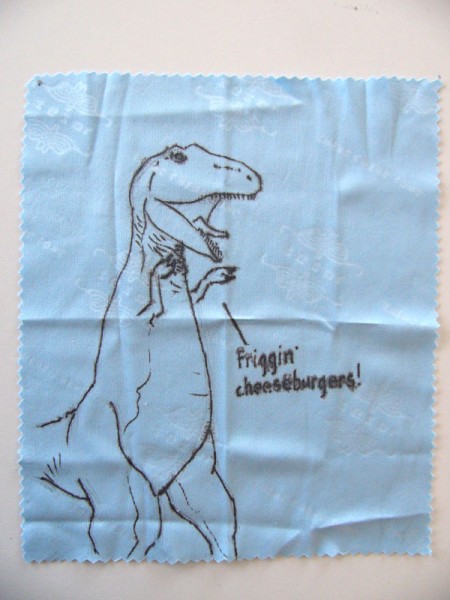 This is T-Rex, carefully drawn onto a piece of fabric. It appears to be a lint-free cloth for cleaning glasses or computer screens. It feels so soft! Could it be…luxurious silk? (Probably not.)
I've got to say, this is a pretty sweet collection. Request your own card — let's see just how awesome and eclectic we can get!
(More cool stuff we've received!)