Updates 25 Nov 2014 10:47 pm by David !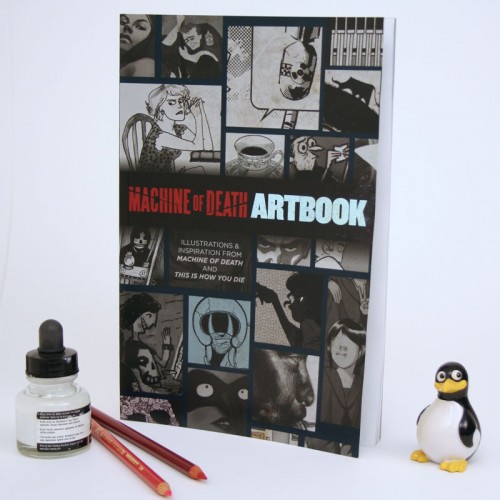 We decided to take all the art from both Machine of Death and This Is How You Die — as well as the art from most of the spinoff stuff, like the posters and trinkets and the new card game — and put it all in a single book!
The Machine of Death Artbook.
Available right now in print (from Amazon and TopatoCo), or as a PDF download.
In addition to the art itself, we also asked the MOD authors and artists to discuss their craft. The result is over 100 interviews in which the writers and illustrators explain what went into the creation of their work — thoughts on technique, developing story ideas, early sketches, the creative process, and lots of other neat behind-the-scenes stuff!
If you like the MOD series, there's a lot of really cool insight here from the folks whose work made the books so great.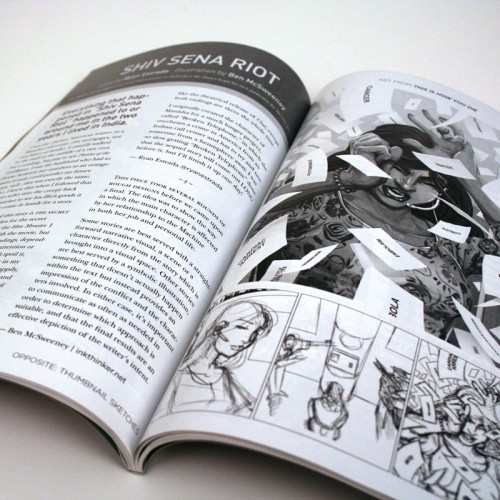 In this book, we also decided to reprint some of our internal notes and discussions from the last several years — as we read the stories that were submitted; made design and marketing decisions; and just talked among ourselves about the best way forward for the books.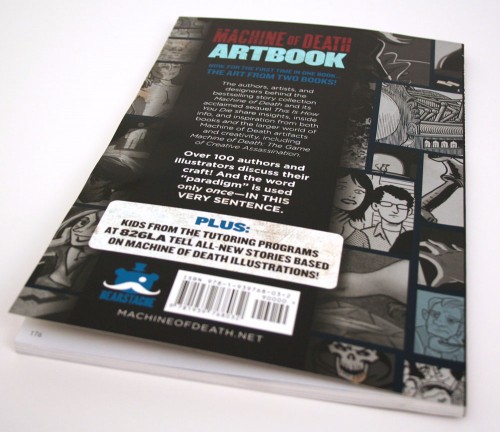 Finally…we also presented some of the illustrations, context-free, to kids in the after-school tutoring program at 826LA — and got their own ideas about what was going on in the pictures! Flash fiction by elementary school kids! It's hilarious.
There are also early drafts of poster, cover, and package designs; some fan art from readers; and best of all, a spot gloss treatment on the cover. It even fits into standard comic-book bags.
A really great gift for the creative person in your life (or in your mirror)!
One hundred seventy-eight pages. Just seven bucks in print (ten on Amazon), or three bucks for the PDF.
Grab a copy now!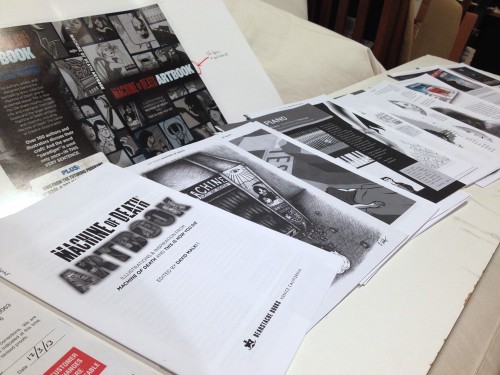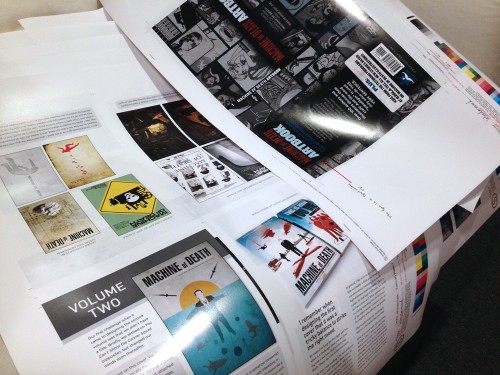 Updates 08 Mar 2012 09:48 pm by David !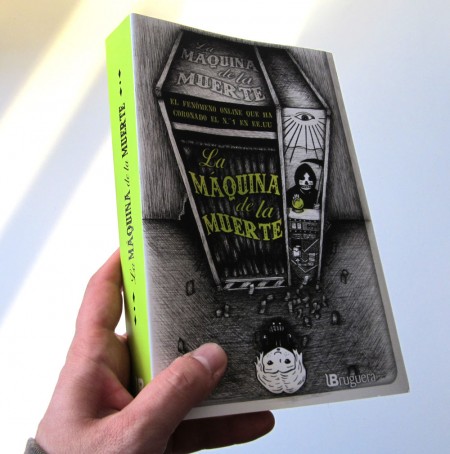 This came in the mail today! Hot on the heels of the Italian edition, it's the Spanish edition: La Máquina de la Muerte, published by Ediciones B. (It's available on Amazon.com and Amazon.es now.)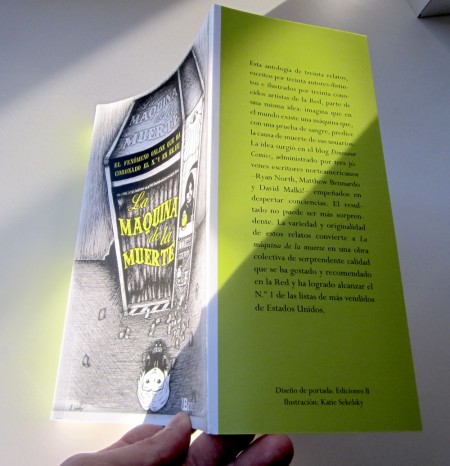 The Spanish publishers elected to use the frontispiece illustration by Katie Sekelsky for the cover! (Katie also sells a print of this illustration.)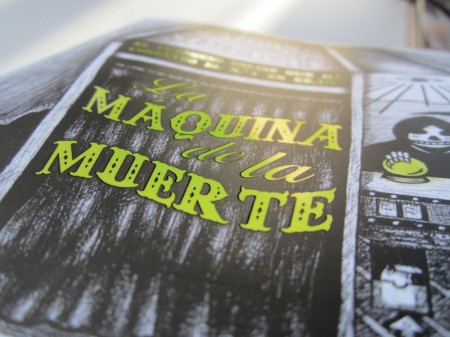 It's even got a nice little spot gloss on the title. (Click any of these images for bigger versions.)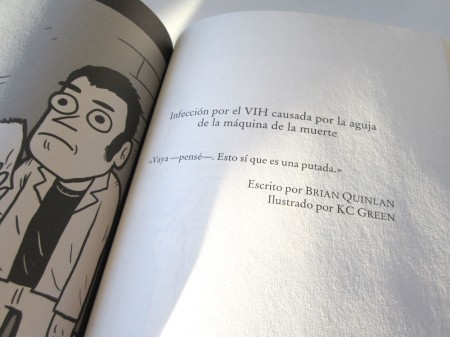 Interestingly, this edition does away with our editors' preface and the Dinosaur Comic at the beginning. They start with the in-world introduction and then launch right into the stories themselves.
It looks really neat! Good work, Spaniards.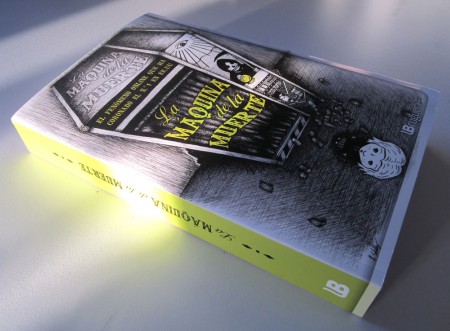 Updates 25 Feb 2012 01:51 am by David !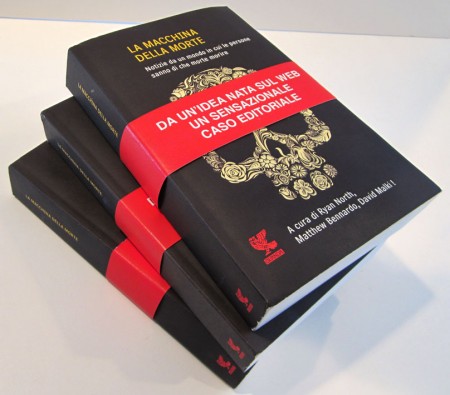 Hi everyone! Hope you're well. We are — we're just peachy. Everything has been very busy, but here's a little update.
Last month, our first foreign edition was released, in Italy! It was published by Guanda, a pretty major Italian publisher. (Click any of the images for closer looks)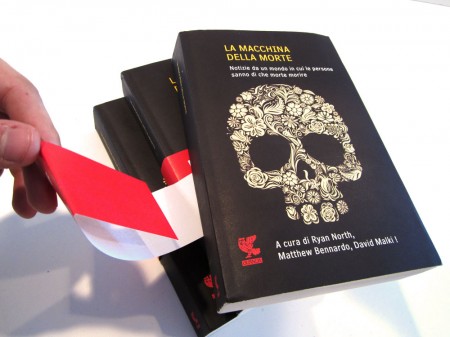 It's gorgeous, folks. It's simply amazing to imagine that a group of people half a world away took your book, thought about it, rendered it into their native language, designed and packaged it, and put it on sale. Their book looks nothing like ours, but it is ours!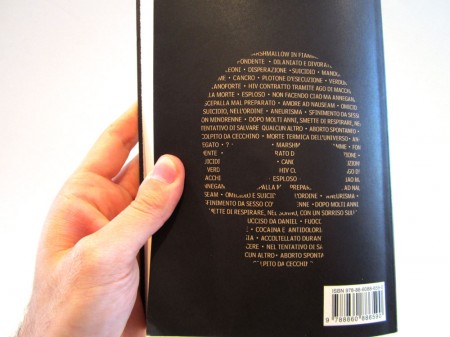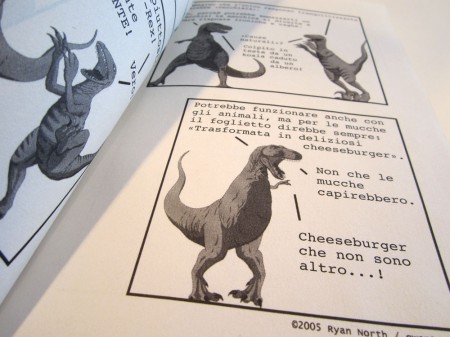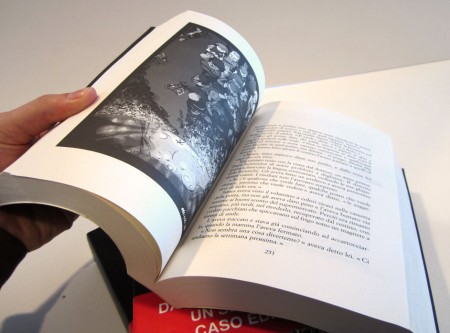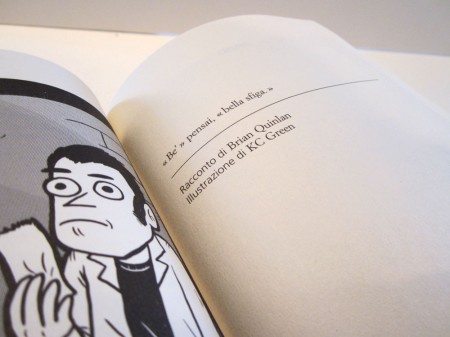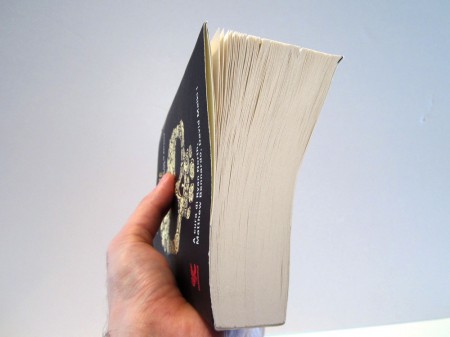 Even down to the friendly postscript on the last page: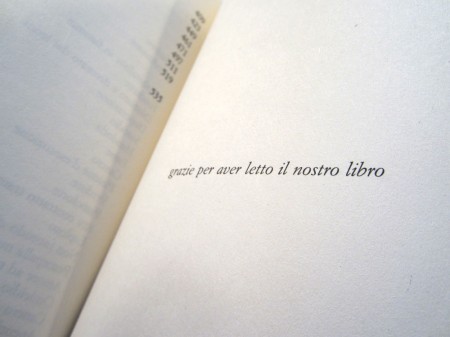 If you speak Italian, or know folks who do, or just want to own this amazing thing, you can get a copy of La Macchina Della Morte in either paperback or Kindle edition via Amazon.it.
Next is the German edition, due out in March, and I believe the Spanish edition is out in April.
What does this mean? It's hard to say. All of this is mostly out of our hands at this point; we dearly hope that the books do well for those foreign publishers (and hopefully the recent frequency of Italian-language results in Google Alerts for MOD indicates that they are) — not only because it will expose new folks to the work, but it'll also make those publishers more likely to pick up the translation rights for Volume 2 and future projects.
This is probably as clean an experiment as we're likely to see judging how well MOD would have done with a traditional publisher. As best as I can tell, the foreign publishers we're working with are big-name — for example, Heyne Verlag, the German publisher, is part of Random House — and so they'll put as much (or little) promotion behind their editions as we could expect from anyone.
Still — how big are their print runs? What are their performance expectations, and were they overinflated by our strange initial success here in the States? How much will the book stand out without our own weirdo promotional machine behind it? How has the Italian version sold so far?
We don't know the answers to any of these questions, nor, in all likelihood, will we ever. It's a bit strange to be out of the loop, but at the same time, it's kinda nice to not have the burden of responsibility either. Our contention all along has been that the work itself has enough merit to be worth the reader's while, and we hope that will shine through, no matter what language it's read in.
Contributors: We tried to exercise a clause in our contract that allowed us to buy discounted copies direct from the publisher, but were told that (a) that clause is never exercised and (b) the publisher doesn't want to try to figure out how to deal with foreign credit cards. Kind of hilarious, actually. So if you'd like a copy, I think Amazon.it or the various publisher-recommended online shops might be your best choice, unless any Italians can recommend anything different.
Updates 11 Oct 2011 07:38 pm by David !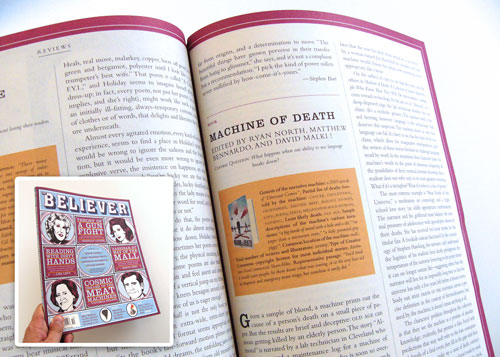 The October 2011 issue of The Believer features an extensive and fascinating review of Machine of Death, exploring the way that the machines in the book use language, in a very human and un-machinelike way, to toy with the humans themselves. The Believer doesn't post their reviews online, so I won't reprint it here, but here's a taste. If you happen to see the October issue on the newsstand, pick it up for its great interview with Steve Carell, or adaptation of the Victorian adventure tradition to the exploration of a shopping mall, and read the MOD review while you're at it!
Ebook &Updates 16 Mar 2011 07:11 pm by Matthew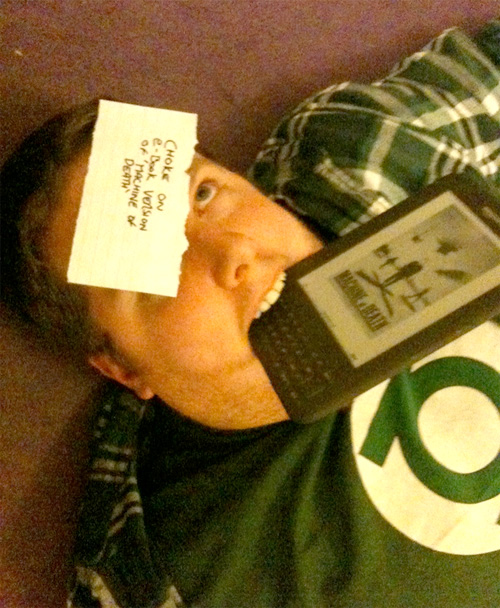 The online science-fiction magazine Strange Horizons has a wonderful review of our book up today. It has some very nice (and specific) things to say about many of our writers, including Camille Alexa, Tom Francis, John Chernega, Julia Wainwright, Jeff Stuatz, Erin McKean, Shaenon K. Garrity, J. Unrau, Jeffrey C. Wright, Daliso Chaponda, and David Malki !
I'm especially happy to see our book reviewed by Strange Horizons, as I made one of my first short story sales to them way back in 2003. Here's a short quote from the review that makes us blush every time we read it:
…This sort of Man vs. Fate dilemma has obsessed us since Sophocles, so it's not shocking to report that Machine of Death hooks you from page one. But where this collection could have been a one joke wonder or merely skated by on its own cleverness, it turns out to be a lot deeper than that. A lot more intelligent. A lot less predictable than its theme of inevitability would have you suppose…

If it's cheap, sadistic thrills you crave you'd do better to let Machine of Death alone and catch up on your Jersey Shore—but if you'd like to think as well as be mightily entertained, you're in the right place.
Also: All ebooks are now only $5.99!
In other news, some folks have already noticed that our ebooks are now cheaper than they used to be. We've temporarily dropped the prices on all of our ebooks from $9.99 to $5.99. The reason for the price drop is tied to the mysterious countdown that David announced a few days ago, but I'm not going to spill the beans about that yet. There will be more information coming on that very soon!
As a reminder, here are the current varieties of our (temporarily cheaper!) ebook:
You can also get the ebook on Goodreads and read it in their ereader. We're still waiting for Google Books to finish "processing" our file, but we hope that soon you'll be able to read it there too. EDIT: I almost forgot! As always, we still have the free PDF as well, but the price hasn't changed on that.
And some reasons to follow us on Facebook
We don't always post full blog posts when we have little snippets of news, but we do sometimes put them up on our Facebook page. Our Facebook fans recently got to see some glimpses of new things we've been working on like this and this. We also ask for feedback sometimes on how we can do things even more awesomely.
So visit our Facebook page and be sure to "like" us! We are likable people, at our core. It is nice of Facebook to notice this.